Adding solar screens to your windows can have many benefits, including heat & glare reduction, damage prevention for floors and furniture, and air ventilation throughout the home. What many people don't know is that there are many types of solar screens available to install.
SOLAR SCREEN OPTIONS
80% Solar Screens | This solar screen will help cool the home, while still letting in natural light and maintains outward visibility. This solar screen solution is recommended for most climates. This screen will block up to 80% of heat and about 75% of UV.
90% Solar Screens | For optimal heat blockage, 90% solar screens will do the job by blocking 90% of heat from windows and 90% of UV. Although this type of solar screen material will make rooms darker, this solar window screen is extremely useful for blocking glare and provides more privacy against onlookers during the day. This screen material is also recommended for extremely hot and dry climates, especially for those who live in the desert.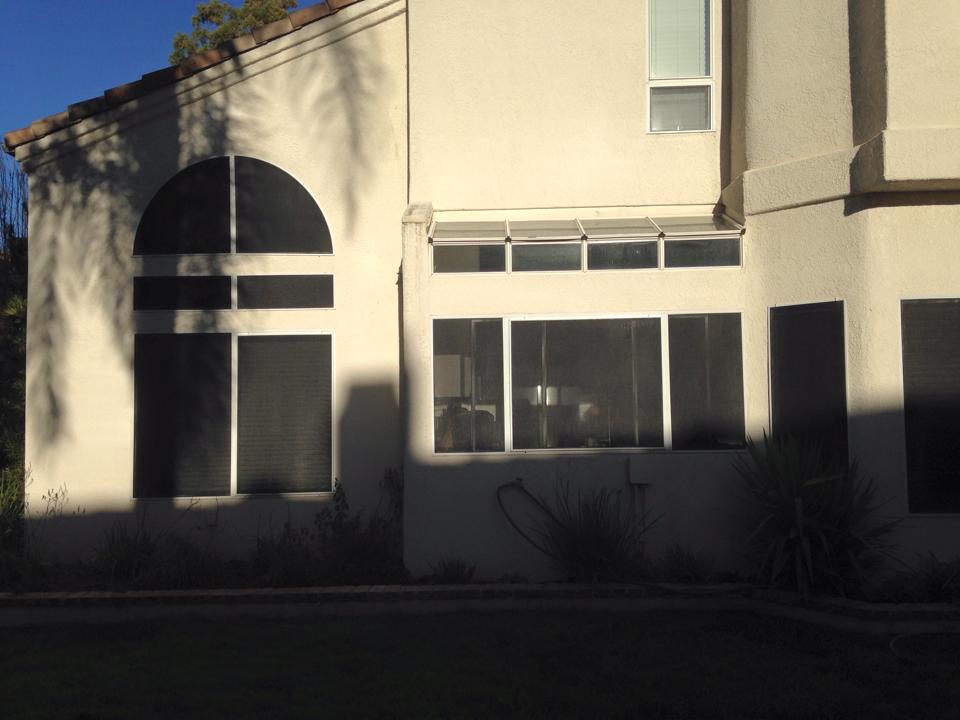 COLORS
The color of the window screen will also affect outward visibility and daytime privacy. For the best visibility, choose a darker screen color such as black or bronze. Lighter screen colors, such as gray or cream, will provide the least visibility but the most privacy. Heat blockage is unaffected by screen color choice.
WHAT TO INSTALL ON YOUR WINDOWS
Determine which goal is your main priority when adding a solar window mesh, and choose from there!
Cooling your home and reducing energy costs
Blocking heat while still allowing incoming natural light
Daytime privacy
Block as much heat as possible, even if it makes the room darker
Ultimately, the type of solar screen material to install on your windows is up to you based on your priorities. See some of my finished solar window screen installations here.